Quad Sweets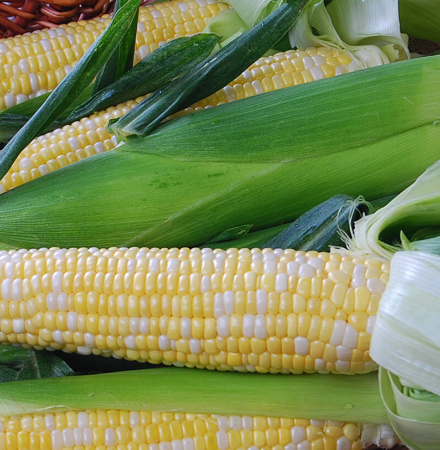 Nectar
Nectar falls into the Quad Sweets family of heirloom taste and modern sweetness. At a 78 day maturity, it works well in tandem with Temptress. Nectar has a good size plant at 7' and a nice ear height of 30". It has excellent tip fill and husk protection and overall has a very nice appearance. It is easy to harvest, as it has a quick snap, is easy to package, and stores well. Nectar, like the rest of the Quad Sweets, is a grower friendly variety and a favorite with customers for its exceptional taste.
Genotype: Quad Sweets
Color: Bi Color
Ear Length: 8.0" - 20cm
Ear Diameter: 1.8" - 5cm
Ear Height: 28" - 71cm
Number of Rows: 18
Plant Height: 74" - 188cm
Days To Maturity: 76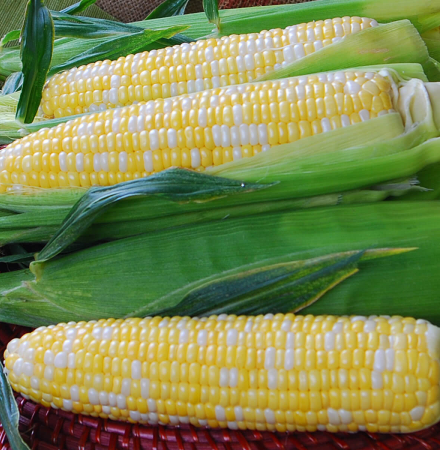 Temptress
Temptress is your early choice for the Quad Sweets as it has strong emergence and a sturdy plant. The consistency of Temptress is impressive for its early maturity, it has strong tip fill, good husk protection and even rowing on good size ears while still boosting the superb eating quality of the QuadSweets. Temptress works very well with the later maturing Nectar.
High Resistance to Common Rust (PsRpGDJ) and Intermediate Resistance to NCLB and MDM
Genotype: Quad Sweets
Color: Bi Color
Ear Length: 8.0" - 20cm
Ear Diameter: 1.8" - 5cm
Ear Height: 20" - 51cm
Number of Rows: 16
Plant Height: 77" - 196cm
Days To Maturity: 70
CR: HR (PsRpGDJ)
NCLB: IR